How the book found me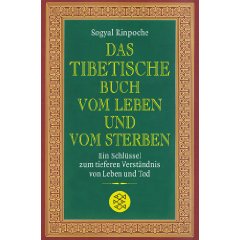 Dirk van Fürden, from Cologne, Germany tells his story:
"In the mid 90s I worked in a dark office. When a neighbour went on holiday he asked me to water his plants. One lunch break I went over to his room again with the watering can, lost in thoughts. From the corner of my eye I noticed something I had not seen before. Something seemed different. I watered the plants, walked through the room again and had a look around. There it was! A book on a small side table. Such pleasant colours, and what a title: The Tibetan Book of Living and Dying. I opened it up and started to read. Captivated by the story of Rinpoche's childhood and the way it was written, I kept reading, page by page. Suddenly I realized that one and a half hours had passed. Over the next three weeks my lunch break turned into a source of joy as I continued to read the book. Fascinated by everything I had read, I quizzed my neighbour on his return about Sogyal Rinpoche and his experiences with him. Thanks to this coincidence I had the opportunity to see Rinpoche live in Cologne and went on to attend further events. Today I attend the Rigpa parallel programme course and enjoy the public study evenings. My gratitude to Sogyal Rinpoche, for his generosity and compassion in the form of his book. "
What is your story about The Tibetan Book of Living and Dying? To share it, follow this link: Share your story.