Finding Sogyal Rinpoche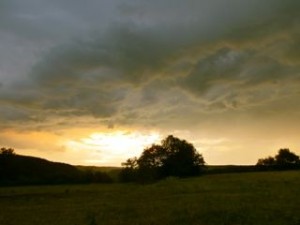 A woman from San Diego in the USA shares her story: "I am 62 years old, and have practiced some form of Buddhism since I was 21.  I Married a Buddhist, and brought up 3 daughters in the Buddhist philosophy and practice.  However for 7 years, after my husband died in 1994, I wandered totally depleted in faith.  I contemplated suicide many times, only regaining my faith after attending a teaching by His Holiness the Dalai Lama in 2001.  A couple years ago I was searching the shelves of my local library here in San Diego, and came across The Tibetan Book of Living and Dying.  I read it from cover to cover over a couple of days, and copied many passages to re-read again and again.
The heart of my memory is my husband Bill, who I lost so long ago.  Reading Sogyal Rinpoche's book has given me such comfort; its descriptions of what Bill encountered helped me to finally let go of the pain of watching his final days.  Despite my Buddhist faith in 1994, I really felt only horror at what he must have faced after he left our lives.  I still mourn his loss, but now I read and re-read those passages I copied.
Last year I saw an announcement that Sogyal Rinpoche would be holding a public talk in San Diego.  I attended, was inspired by his presence and his words, and bought my own copy of The Tibetan Book of Living and Dying.  I read it every day, and every day get closer to my husband somehow.  I think of his kind smile, the love he had for our daughters, and the 200 people who attended his memorial service out of respect for his life.  Reading about the bardo experience lets me know that he had an easy passage through the afterlife because of who he was in our lives.
I also use the descriptions of how to help the dying as a template to help 2 friends who have entered the final stages of their lives. They are not Buddhists, yet their own faiths do not seem to offer them enough comfort.  The little meditations I do with them, based on Sogyal Rinpoche's suggestions, give them – and me – much satisfaction.  I am so grateful to have encountered both Sogyal Rinpoche's warm smiling presence, and the The Tibetan Book of Living and Dying."
What is your story about The Tibetan Book of Living and Dying? To share it, follow this link: Share your story.